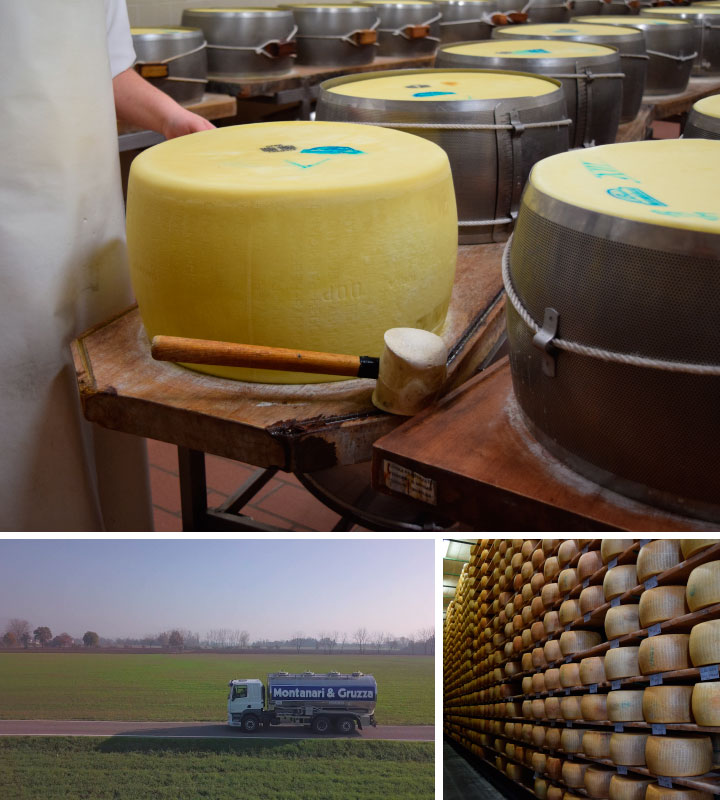 We were born there, in via Emilia, seventy years ago. The road that crosses a territory where secular, even millenary tradition has grown thanks to innovation and development.
A territory that gave birth to great products of the Italian food tradition, born from patience, passion and hard work. In a society of farmers who needed very little to live and with the ingenuity to overcome the poverty of past eras.
The daily collection of surfacing cream in dairies where Parmigiano Reggiano is produced and the selection and care for the cheeses, show a strong relationship with an environment that has been familiar from the beginning of our history, which started halfway through the last century.
Patience: like the slow passing of time, season after season, required to produce a Parmigiano Reggiano with the highest organoleptic qualities.
Ingenuity because technological intuitions from centuries ago are still being used today. Parmigiano Reggiano is based on an extremely complex production method: the characteristics of the dough and the use of raw milk, without anti-fermentation agents and preservatives, require extraordinary knowledge. Knowledge which has been passed on orally from the master cheese maker to the dairy apprentice, or from father to son, through generations.